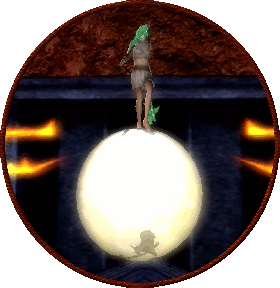 Knicker Tam: Underwear Dancer
More fun with animated gifs. This one is running more slowly than game speed, slightly, but I think the slo-mo is acceptable in this case.
Which is good because I don't seem to be able to do anything about it.
I was especially interested in this particular location and image because of the way the shadows appear on the inside of the glowing light ball. I suspect this is some kind of bug, but I like it.
But then I am very easily entertained.