Or really have any talent in such copious quantity, any talent at all.
Check out Luadrilae's latest, featuring the soon-to-appear Festivult Jester: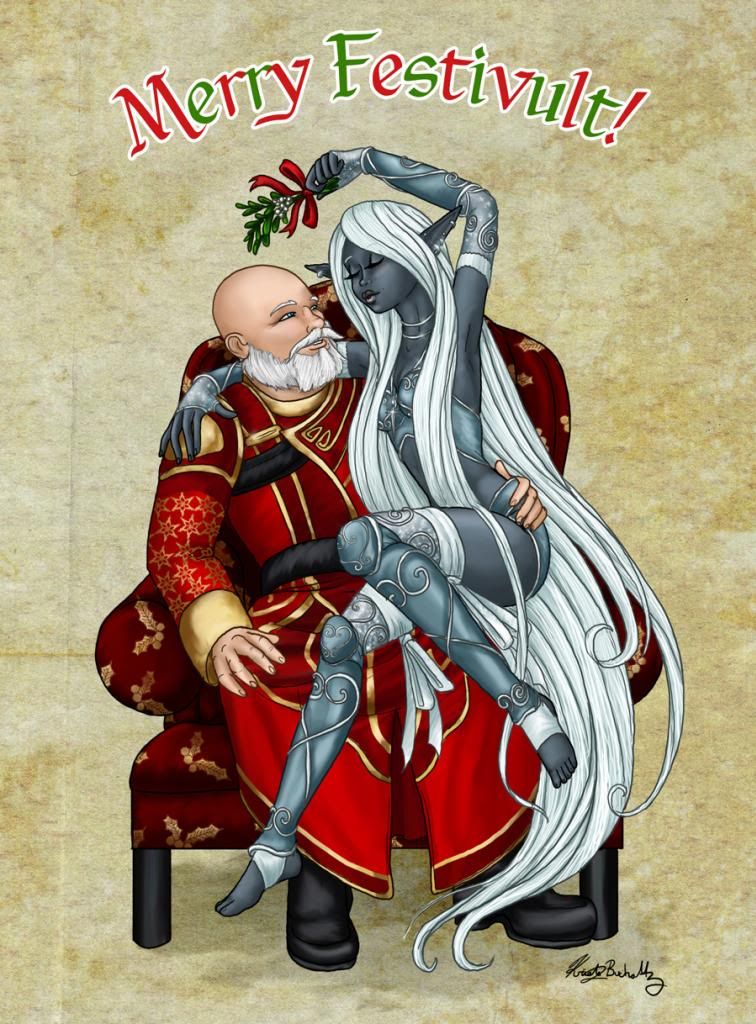 The artist also wrote a most clever set of lyrics set to the tune "Santa Baby". She does not promise to be Nice, but the implied Naughty seems much more likely to attract a Jester in any case.
Scantily-clad Drow
Has one wish for Festivult
A smiling Jester
I too am looking forward to the Jester this year with anticipation. I've accumulated a very large pile of Gold Coins and am planning to live-tweet their redemption. And report back here as well, of course. Look for the tag #100GoldCoins.
I expect mainly a large pile of twigs and coal, but one never knows, does one?
🙂 😀 🙂