When she's all buffed, she's still fierce!
But that level of buffing can be difficult to sustain
So there is my monk/wizard, Oriental Adventures, the first effective Fighter/Magic-User I've ever managed to create (in many, many attempts), sitting mostly neglected at level 23 while I pour attention into my completionist. When I do run epics, they've tended to be run on Ejecta Patera because she is the only crowd-control caster in our guild. Even when DPS is needed, generally speaking, out comes Chelena Armstrong or Knicker Tan, and poor neglected Oriental sits on her pixel shelf, un-played, un-loved.
There are a couple of reasons, actually several, including the fact that Oriental does a special kind of DPS – the flurry of blows attack, many many punches that are individually not overwhelming but which add up in a hurry – but Chelena and Knicker both do more traditional DPS. The kind that involves big numbers, especially Chelena.

Also, playing Oriental is harder. There are so many more buttons to press with her, spells and buffs plus all the monkly finishing moves and elemental attacks: she is a real hotbar challenge, needing way more than 10 primary attacks, requiring me to be as dextrous with my modifier key hotbar AND my alt-modifier key hotbar as I am with the main hotbar. I like this extra challenge, it definitely adds to the fun of playing her, but I need time to re-acquaint myself with her, each time I play her, moreso than when I switch between my other characters.
But mainly, the big problem with Oriental is that her equipment is off, and I know it, and it bothers me. She used to have really top-shelf stuff, but the top-shelf has moved on while she did not.
The point was hammered home for me this weekend. Now that I know that there are 4,000,000 epic destiny points* available to certain characters when Update 20 is released, I want them, on all my Epic characters.
* Yes, I said that correctly, 4,000,000 free epic destiny experience points. Everyone who has capped one Epic Destiny will be given the points needed to complete one entire sphere, something that usually takes 6million points. If you have completed only one ED that is the equivalent of 4million free points. If you have already completed more than one Epic Destiny in the same sphere you do not get as many free points, but then you don't need them, the point is to ensure that everyone who has a capped ED does not get set back by the new release.
Oriental does not have a capped Epic Destiny; she is about 400k short of capping Grandmaster of Flowers. Time to get busy.
I spent the weekend running epic saga quests on Oriental with my Gamer Girl's cleric Kitaque. We generally run on Epic Hard, that seems like a nice balance of risk versus reward, we occasionally dip into Epic Elite but not this weekend, we are looking to rack up XP rather than to maximize personal challenges.
First the Sschindylryn adventure area, and then all of the quests it contains. Then the demonweb area and its quests. And that was enough, Oriental capped out Grandmaster of Flowers right as we completed the Deal and the Demon to finish flagging for Caught in the Web.
Oriental's equipment issues began to be more and more obvious as the quest levels increased. She is very well-equipped for level 22-ish quests and does very well in them. She is under-equipped and underpowered for level 25-26 quests. She is under-level too, having only three epic levels, but still,  you can feel the difference between under-levels and under-equipped and it seemed like more of the latter.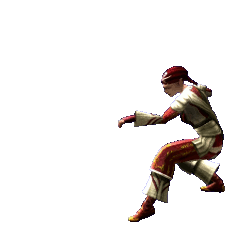 So, equipment changes are coming. But I am having a lot of difficulty swapping out most of the items she has now. They all seem … permanent:
I feel like Epic Jidz-Tetka is pretty necessary for the unarmed die advance
I feel like Epic Brawling Gloves are pretty necessary for the extra unarmed piercing damage
I feel like the two ToD sets I am wearing, Shintao and Frenzied Berzerker, are necessary for the damage adds and for the Holy Burst and Shocking Burst I put on the rings
I feel like the Concordant Opp +45 hitpoints cloak I am wearing is necessary for the hit points
Even her armor slot feels written in stone. I invested lots of Turbine Points in an armor kit that no longer exists, if I update her armor I also change her look. And I like her look. Not mention the wasted Turbine Points.
I posted this quandary on the forums and got several responses. So many that I am having a hard time compiling them into a plan of action. Here is a compilation of ideas from forum users Raoull, Jevern, TPickrell, inspiredunease, moo_cow, and Spencerian from the Order of Syncletica blog: *
Armor
Spider-Spun Caparison with insightful WIS +3 (mentioned 3x)
Flawless Black Dragonscale Robe (mentioned twice)
Head
Epic Black Dragon helm (mentioned 3x)
Neck
Smoke II or Mineral II greensteel
Deadly of Resistance lootgen item
Trinket
Planar Focus (mentioned 3x)
Cloak
Smoke II or Mineral II greensteel
Deadly of Resistance lootgen item
Adamantine Cloak of the Bear
Belt
Epic Spare Hand (mentioned 3x)
Arkat's Cord
Skullduggery Kit with Dodge
Rings
Epic Ring of the Stalker (mentioned twice)
Seal of House Avithoul
Seal of House Dun Robar (mentioned 4x)
Epic Consuming Darkness (cannot find this one in the wiki)
Holy Burst ToD ring (mentioned 2x)
Gloves
Purple Dragon Knight Gloves (mentioned twice)
Backstabbers (mentioned twice)
Nether Grasps
Boots
Halcyon Boots
Goatskin Boots (mentioned twice)
Strength of Seeker lootgen item
Wrists
Convalescent of Parrying lootgen item (mentioned 3x)
Purple Dragon Knight Gauntlets (mentioned twice)
Goggles
Epic Intricate Field Optics
Epic Shadow Sight (mentioned 3x)
* Others pitched into the thread too, sorry if I did not call you out by name but I still appreciated your input! Thanks to everyone!
This is a most awesome list, and one can generally tell what the streetwise loadout is, even those slots that have multiple suggestions tends to have one that is the leader.
But – and there has to be a but, nothing can be easy – this list is geared towards a Strength monk while Oriental is a Dexterity monk that can self-cast Blur and Displacement and does not need to acquire those attributes through gear.
I think I am going about this wrong. I think I need to do like I did many moons ago for my caster project and list the attributes Oriental will need, and only then try to match them up with a list of gear that can provide those attributes.
So here is a first cut:
Wisdom and Exceptional Wisdom
Dexterity and Exceptional Dexterity
Constitution and Exceptional Constitution
Dodge
Ghostly
Armor Bonus
Natural Armor Bonus
Deflection Armor Bonus
Insightful Armor Bonus
PRR
Deadly
Resistance
Unarmed Combat Die Step
Fortification
Concentration and/or Ki generation
Heal and/or Devotion
Manslayer or Vorpal
Holy
Greensteel Hit Points
Vitality
Stunning and Exceptional Stunning
Combat Mastery
Armor Piercing
Deception
Doublestrike
Healing Amplification
Spell Points
This is already too long to be able to be able to slot everything but still, what am I missing? I know I am missing something.
I always do.
🙂 😀 🙂